Ford Explorer: Rear Climate Control / Description and Operation - Rear Climate Control - Component Location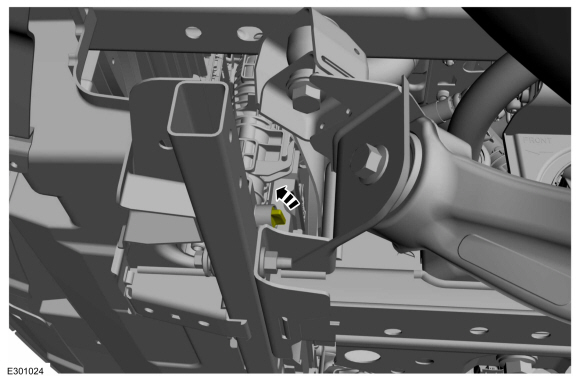 | Item | Description |
| --- | --- |
| 1 | Rear HVAC Control Module |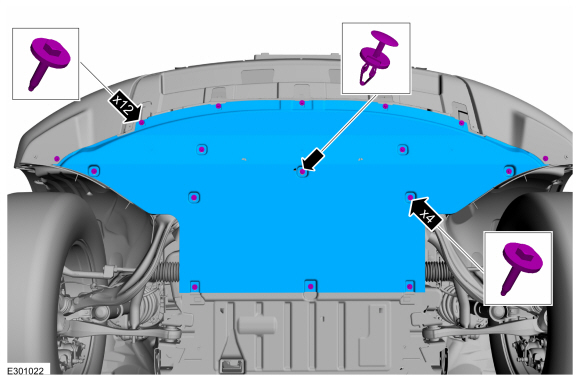 | Item | Description |
| --- | --- |
| 1 | Rear Climate Control Housing |
| 2 | Rear Blower Motor |
| 3 | Rear Blower Motor Speed Control |
| 4 | Rear Evaporator |
| 5 | Rear Thermostatic Expansion Valve |
| 6 | Rear Heater Core |
| 7 | Rear Temperature Door Actuator |
| 8 | Rear Air Distribution Door Actuator |

| Item | Description |
| --- | --- |
| 1 | Rear Heater Core Outlet Line |
| 2 | Rear Heater Core Inlet Line |
| 3 | Rear Evaporator Rear Outlet and Inlet Line |
Overview The rear climate control system is standard equipment on all engine packages. The rear climate control system operation is determined by the settings on the front HVAC control panel selec..
Other information:
WARNING: Service of the high voltage system on this vehicle is restricted to qualified personnel. The required qualifications vary by region. Always observe local laws and legislative directives regarding electric vehicle service. Failure to follow this instruction may result in serious personal injury or death...
System Operation Gasoline Vehicles The main battery, which is located in the engine compartment, is a 12 volt DC source connected in a negative ground system and is a voltage stabilizer for the 12 volt electrical system. A BMS is attached to the negative side of the battery cable and a generator current sensor (if equipped) is attached to the positive side of the battery cable...
Categories
WARNING: Position the seatbelt height adjuster so that the seatbelt rests across the middle of your shoulder. Failure to adjust the seatbelt correctly could reduce its effectiveness and increase the risk of injury in a crash.