Ford Explorer: Fuses / Fuse Specification Chart
Engine Compartment Fuse Box
WARNING: Always disconnect the battery before servicing high current fuses.
WARNING: To reduce risk of electrical shock, always replace the cover to the power distribution box before reconnecting the battery or refilling fluid reservoirs.
The engine compartment fuse box is under the driver side leaf screen in the engine compartment. It has high-current fuses that protect your vehicle's main electrical systems from overloads.
If you disconnect and reconnect the battery, you need to reset some features. See Changing the 12V Battery.
Note: Replace fuses with the same type and rating. See Changing a Fuse.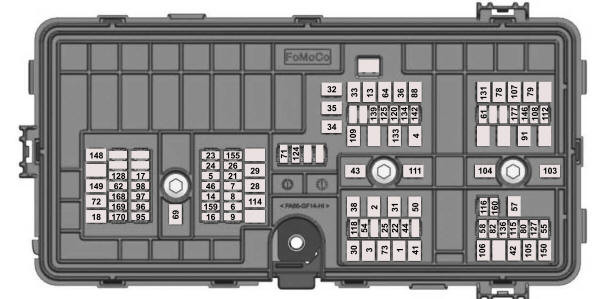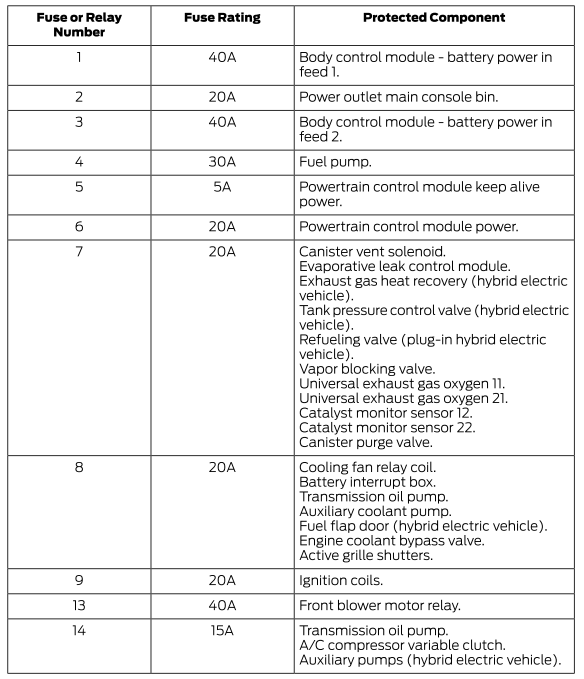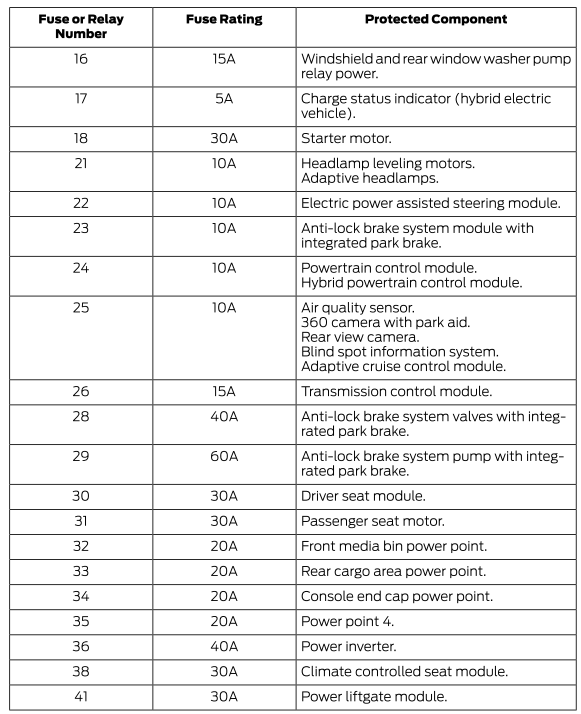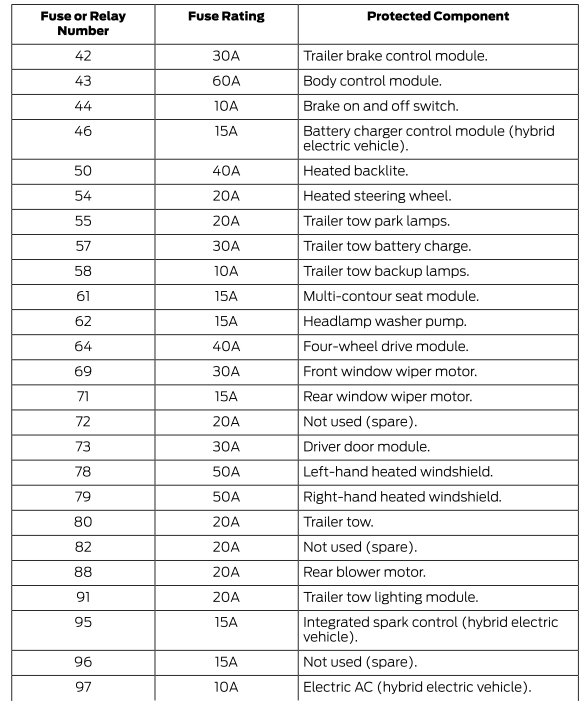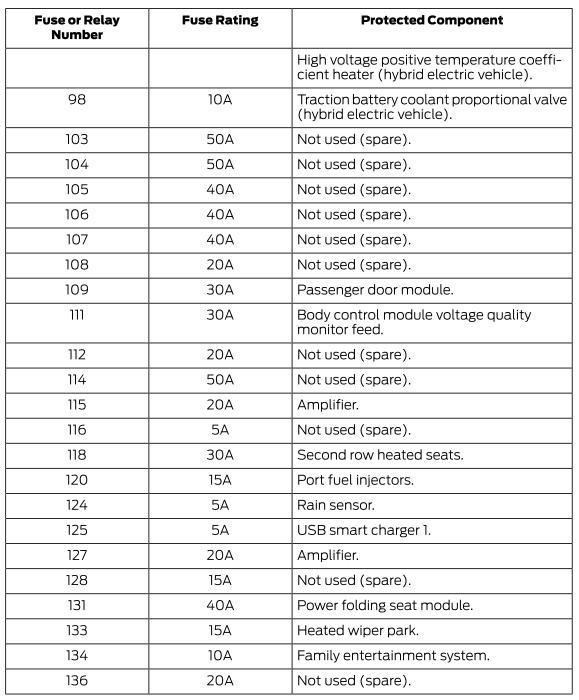 Note: Spare fuse amperage may vary.
Passenger Compartment Fuse Panel
The fuse panel is under the instrument panel to the left of the steering column.
Note: It may be easier to access the fuse panel if you remove the finish trim piece.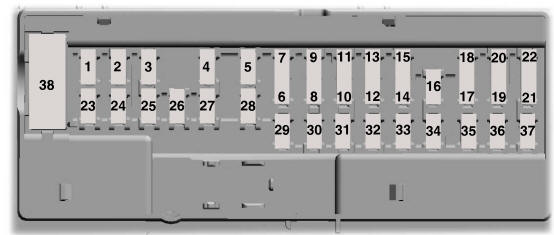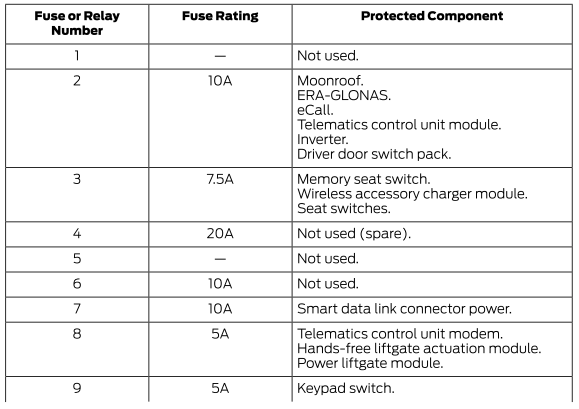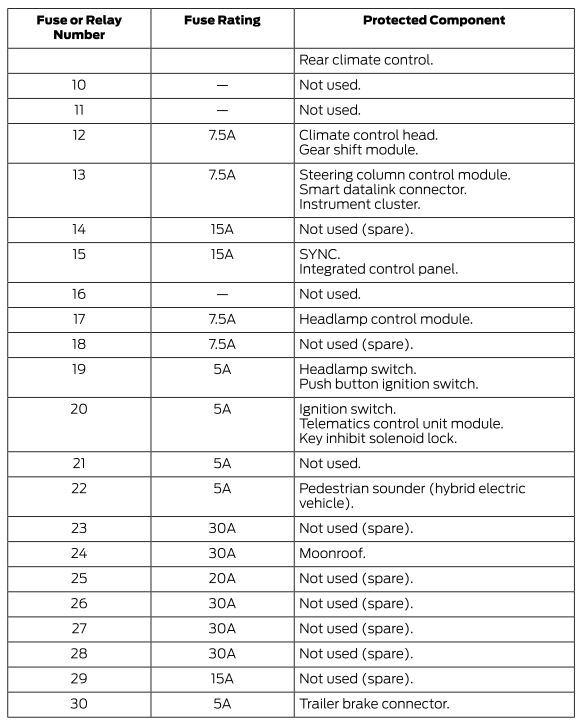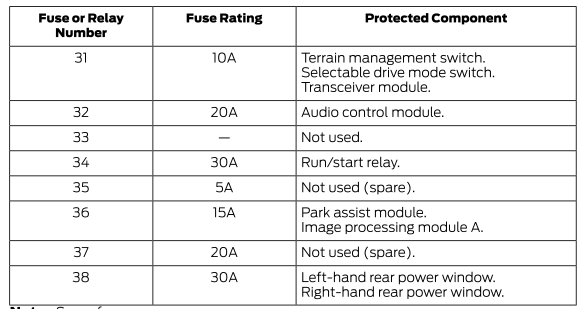 Note: Spare fuse amperage may vary.
Fuses WARNING: Always replace a fuse with one that has the specified amperage rating. Using a fuse with a higher amperage rating can cause severe wire damage and could start a fire...
Other information:
Stay in Neutral Mode NOTE: Always put your vehicle in Stay in Neutral mode when entering an automatic car wash. Failure to do this could result in vehicle damage not covered by warranty. Stay in Neutral mode allows your vehicle to stay in Neutral when you exit your vehicle...
Diagnostic Trouble Code (DTC) Chart Diagnostics in this manual assume a certain skill level and knowledge of Ford-specific diagnostic practices. REFER to: Diagnostic Methods (100-00 General Information, Description and Operation). Diagnostic Trouble Code Chart Module DTC Description Action BCM B1449:1..