Ford Explorer: Body Repairs - General Information / Description and Operation - Sealer, Underbody Protection Material and Adhesives
NOTE: The following illustrations are examples of structural adhesive and sealer applications and are not all inclusive.
Sealers and Adhesives
The correct adhesive bonding and sealing is essential to repairing the vehicle correctly. Adhesives and sealers are used in many areas of the body structure. In addition to providing a structural bond or seal between components, adhesives and sealers can also help prevent wind noise, water leaks, exhaust fumes and dust from entering the vehicle. They also provide anti-corrosion barriers.
Hood Sealer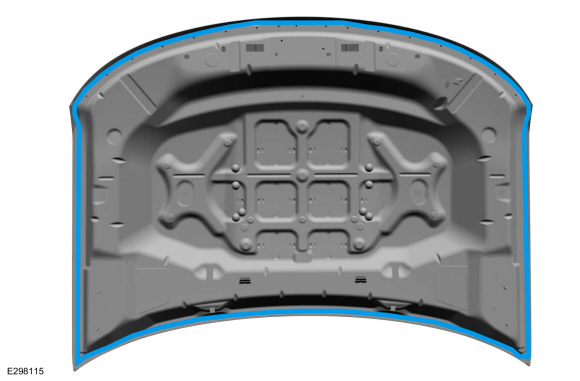 Front Door Sealer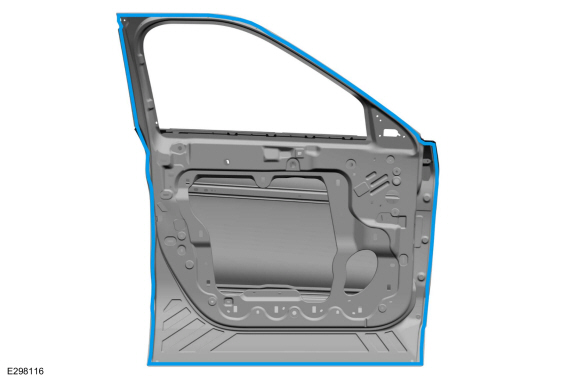 Rear Door Sealer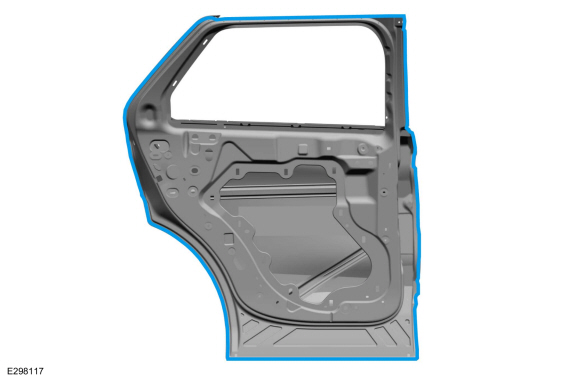 Liftgate Sealer
Dash Panel and Floor Pan Sealer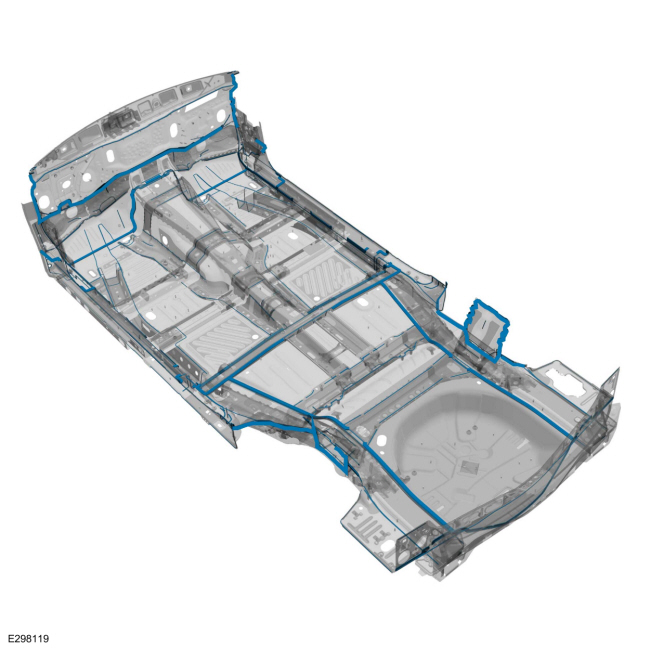 Body Side Sealer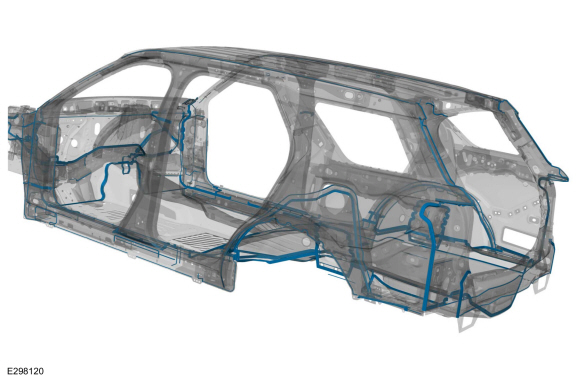 Roof Panel Adhesive and Sealer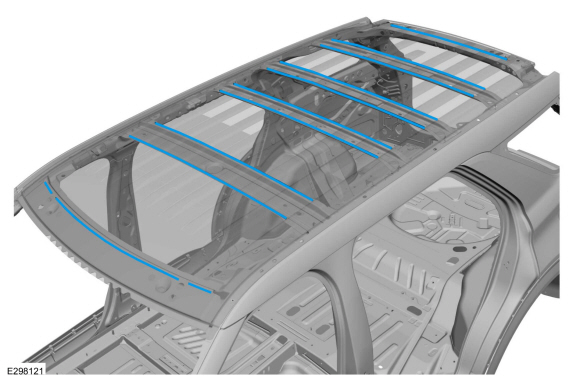 Sound Deadener Materials
Sound deadening materials are necessary for NVH control of vehicles. It is paintable, very durable and has good resistance to abrasion. This material may be applied in many manners. It may be sprayed, rolled or brushed on (obtain locally).
Floor Pan NVH Control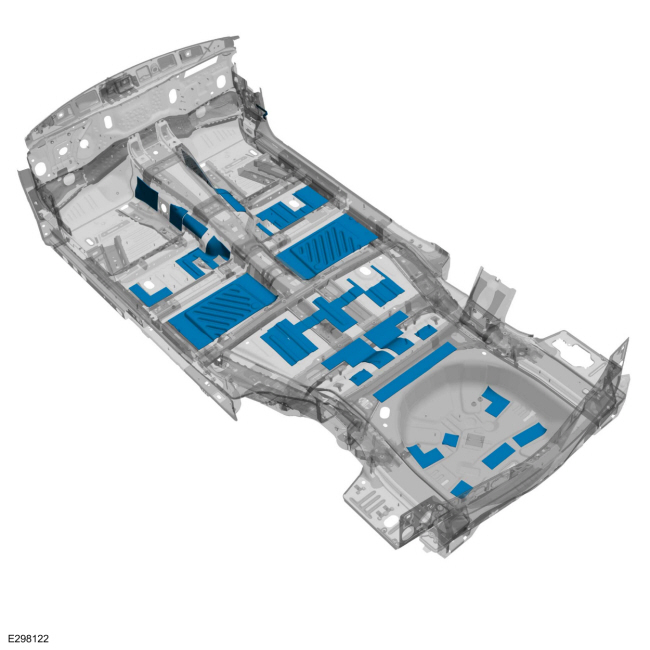 Front Door NVH Control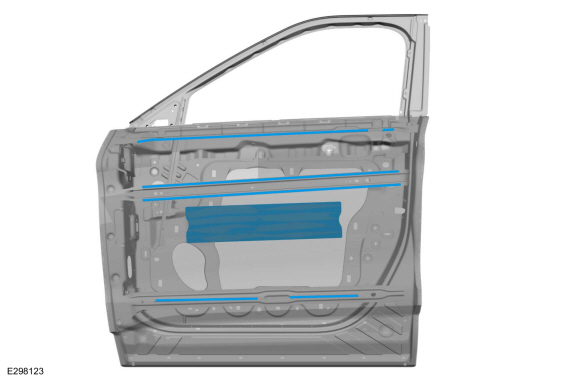 Rear Door NVH Control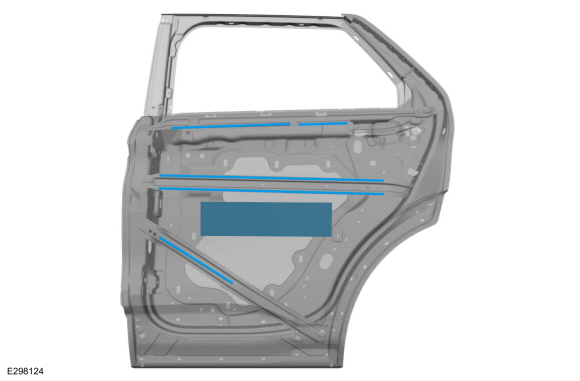 Plastic Components The following illustration(s) are not all-inclusive of trim levels available. The actual trim level of the vehicle will determine the viability of carrying out a plastics re..
Special Tool(s) / General Equipment Rust Protection Coating Gun Undercoating Gun Materials Name Specification ValuGard™ Premium UndercoatingVG101, VG101A - ValuG..
Other information:
Inspection and Verification Verify the customer concern. Visually inspect for obvious signs of mechanical damage. Visual Inspection Chart Mechanical Damaged or contaminated accessory drive belt Damaged or contaminated pulley(s) Incorrect accessory drive belt Incorrect fitment of the accessory drive belt Generator ..
One-Way Clutch (OWC) Exploded View Item Description 1 Front support assembly 2 One-Way Clutch (OWC) 3 Sun gear No. 1 4 Sun gear No. 2 One-Way Clutch (OWC) Mechanical Operation The One-Way Clutch (OWC) is a brake clutch that holds the sun gears No...
Categories
WARNING: Do not place your arms on the airbag cover or through the steering wheel. Failure to follow this instruction could result in personal injury.
WARNING: Keep the areas in front of the airbags free from obstruction. Do not affix anything to or over the airbag covers. Objects could become projectiles during airbag deployment or in a sudden stop. Failure to follow this instruction could result in personal injury or death.
WARNING: Airbags can kill or injure a child in a child restraint. Never place a rear-facing child restraint in front of an active airbag. If you must use a forward-facing child restraint in the front seat, move the seat upon which the child restraint is installed all the way back.